In Europe, there are a number of centres that specialise in the diagnosis and management of lipodystrophy in adults or children that can provide important information on the disease as well as appropriate treatment and support.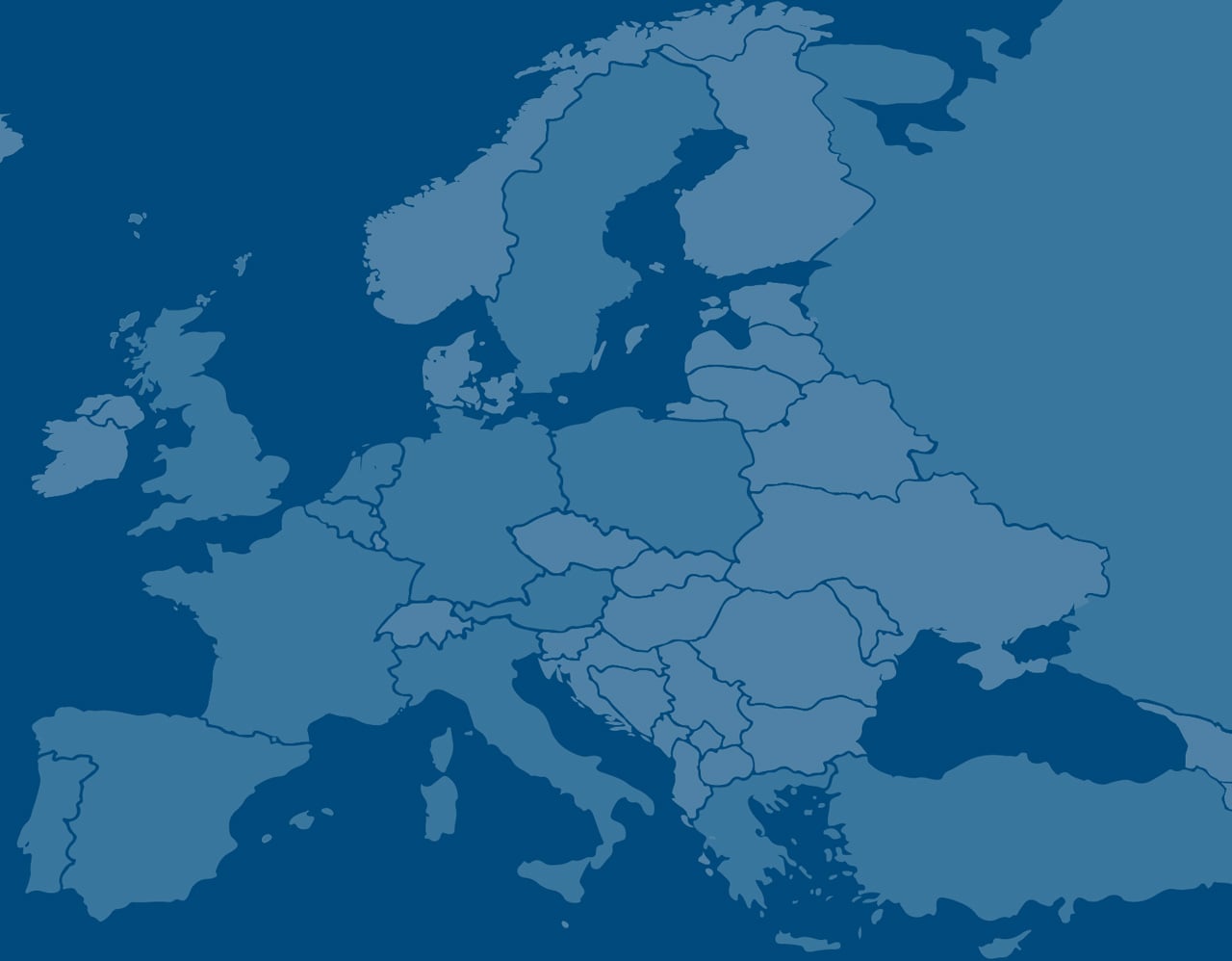 Austria
Wien
Assoc. Prof. PD Dr. med. Thomas Scherer
Ambulanz für angeborene Stoffwechselerkrankungen
im Erwachsenenalter
Abteilung für Endokrinologie und Stoffwechsel
Universitätsklinik für Innere Medizin III
Ebene 6J /AKH Wien
Währinger Gürtel 18-20,
1090 Wien
Tel: +43 1 40400 42950
France
Paris
PRISIS
Centre coordonnateur du réseau national de référence des pathologies rares de l'insulino-sécrétion et de l'insulino-sensibilité
AP-HP Hôpital Saint-ANTOINE
184 rue du Faubourg Saint-Antoine
75571 Paris Cedex 12
Tel : +33 1 71 97 09 78, Fax: +33 1 49 28 29 69
Website : http://endocrino-sat.aphp.fr/prisis/
Email : prisis@firendo.fr
Germany
Aachen
Dr. med. Angeliki Pappas
Kinderendokrinologie und -diabetologie
Poliklinik, Universitätsklinikum Aachen
Pauwelsstraße 30, 52074 Aachen,
Tel: +49 241 80 89206
Berlin
PD Dr. med. Thomas Bobbert
Klinik für Endokrinologie und Stoffwechselmedizin
inkl. Arbeitsbereich Lipidstoffwechsel
Charité - Universitätsmedizin Berlin
Charitéplatz 1, 10117 Berlin
Tel: +49 30 450 614273
Email: ambulanz-endokrinologie@charite.de
Bochum
Prof. Dr. med. Annette Richter-Unruh
Kinderklinik – St. Josef-Hospital
Klinik für Kinder- und Jugendmedizin
Universitätsklinikum der Ruhr-Universität Bochum
Alexandrinenstraße 5, 44791 Bochum
Tel: +49 234 509 2898
Düsseldorf
Univ.-Prof. Dr. Michael Roden
Klinik für Endokrinologie und Diabetologie
Universitätsklinikum Düsseldorf
Moorenstr. 5
40225 Düsseldorf, Germany
Tel: +49 211 81 00
Gießen
PD Dr. med. Clemens Kamrath
Allgemeine Pädiatrie, Kinder-Endokrinologie,
Kinder-Diabetologie und angeborene
Stoffwechselerkrankungen
Universitätsklinikum Gießen
Feulgenstr. 10-12, 35392 Gießen
Tel: +49 641 985 43400
E-Mail: Clemens.Kamrath@paediat.med.uni-giessen.de
Hamburg
Prof. Dr. med. Ania C. Muntau
Prof. Dr. med. René Santer
Dr. med. Konstantinos Tsiakas
Klinik für Kinder- und Jugendmedizin
Universitätsklinikum Hamburg Eppendorf
Martinstraße 52, 20246 Hamburg
Tel: +49 40 7410 20400
E-mail: Kinderklinik@uke.de
Kiel
Prof. Dr. med. Matthias Laudes
Klinik für Innere Medizin I, Endokrinologie,
Diabetologie und Klinische Ernährungsmedizin
Arnold-Heller-Straße 3 / Haus C, Haus K3
24105 Kiel, Tel: +49 431 500 22458
Köln
Dr. Michael Faust
Poliklinik für Endokrinologie, Diabetologie und
Präventivmedizin
Universitätsklinikum Köln
Kerpener Str. 62, 50937 Köln
Tel: +49 221 478 87021
E-Mail: michael.faust@uk-koeln.de
Leipzig
Prof. Dr. med. Michael Stumvoll
PD Dr. med. Konstanze Miehle
Zentrum für Lipodystrophie
Klinik und Poliklinik für Endokrinologie, Nephrologie und
Rheumatologie
Universitätsklinikum Leipzig
Liebigstraße 20, Haus 4, 04103 Leipzig
Tel: + 49 341 97 13116
E-mail: lipodystrophie@medizin.uni-leipzig.de
München
Dr. med. Sibylle Gaissmaier
Medicover München MVZ, Viktualienmarkt 8,
Ebene 5, 80331 München, Tel: +49 89 242 912 0
Münster
Dr. med. Elena Vorona
Medizinische Klinik B (Gastroenterologie,
Hepatologie, Endokrinologie, Klinische Infektiologie),
Universitätsklinikum Münster
Albert-Schweitzer-Campus 1, Gebäude A14
(ehemals: Domagkstraße 3a), 48149 Münster
Tel: + 49 251 83 57935
Ulm
Universitätsklinikum Ulm
Klinik für Kinder- und Jugendmedizin
Sektion Pädiatrische Endokrinologie und Diabetologie
Hormonzentrum für Kinder und Jugendliche
Eythstraße 24
89075 Ulm
Tel: +49 731 500-57401
E-mail: claudia.weingandt@uniklinik-ulm.de
Greece
Athens
Ass. Prof. Vaia Lambadiari
Lipodystrophies and Lipid Disorders Clinic, 2nd Dpt of Internal Medicine.
Research Unit and Diabetes Center, National
Kapodistrian University of Athens,
Attikon Hospital, Rimini 1, Chaidari 124 62
Athens
Ground Line (Center) +30.210.5831000
vlambad@otenet.gr
Italy
Bari
Prof. Francesco Giorgino, MD PhD
Endocrinology Unit University Hospital Policlinico
Piazza Giulio Cesare, 11
70124 Bari
Mail : francesco.giorgino@uniba.it
Phone +39 0805593522
Bologna
Alessandra Gambineri, MD PhD
Human Lipodystrophies Endocrinology Unit
Dept. of Clinical Medicine
S. Orsola-Malpighi Hospital
Via Massarenti 9, Bologna
Mail: alessandra.gambineri@aosp.bo.it
Phone:+39 516364628; +39 3477738178
Catanzaro
Prof. Antonio Aversa, MD PhD
Endocrinologic Rare Disease Unit (Room D136)
Endocrinology Unit – Mater Domini Hospital
University of Catanzaro Magna Graecia
Viale Europa snc, 88100 Germaneto (Cz)
Mail: aversa@unicz.it
Phone: + 39 09613647318
Genova
Prof Mohamad Maghnie, MD, PhD
Department of Neuroscience, Rehabilitation, Ophtalmology, Genetics, Maternal and Child Health - DINOGMI, University of Genova
Clinical Service in Pediatric Endocrinology,
IRCCS Giannina Gaslini Institute
Via Gerolamo Gaslini, 5, 16147 Genova
Email: Mohamad.Maghnie@unige.it
Tel.: 01056362574  Fax.: 0103538265
Milano
Novara
Flavia Prodam, MD PhD
Human Lipodystrophies Endocrinology Unit
Dept. of Health Sciences & Dept. of Translational Medicine
SCDU Endocrinology
AOU Maggiore della Carità
Corso Mazzini 18, 28100, Novara
Mail: segreteria.endodiab@maggioreosp.novara.it
Phone:+39 03213733301
Pisa
Prof. Ferruccio Santini, MD PhD
Obesity Center-Endocrinology Unit
University Hospital of Pisa
Via Paradisa, 2; 56124 Pisa
Pediatric Endocrinology ferruccio.santini@med.unipi.it
Phone: +39050997345
Rome
Marco Cappa MD PhD
Head of Endocrinology Unit
Bambino Gesù Children's Hospital, IRCCS
Piazza di Sant'Onofrio, 4; 00165 Rome
Pediatric Endocrinology marco.cappa@opbg.net
Phone: +39 0668592605
Torino
Luisa de Sanctis, MD PhD
Dept. of Public Health and Pediatric Sciences, University of Torino
Pediatric Endocrinology
Regina Margherita Children Hospital - Città della Salute e della Scienza
Piazza Polonia 94,Torino
Mail: luisa.desanctis@unito.it
Phone:+39 0113131861; +39 0113135363
Varese
Gianluca Musolino, MD
Auxology and Paediatric Endocrinology Centre; Paediatric Unit
Dept. of Woman and Child
"Filippo Del Ponte" Children Hospital, ASST Sette Laghi
Via Filippo Del Ponte, 19, 21100 Varese (VA)
Mail:gianluca.musolino@asst-settelaghi.it
Phone: +39 0332-299389; +39 0332-299247; +39 0332-299231
Netherlands
Leiden
Dr. I. M. Jazet
Afdeling Endocrinologie/Interne Geeneskunde
Leids Universitair Medisch Centrum
Leiden
endo@lumc.nl
Poland
Krakow
Maciej T.Malecki, M.D., PhD
Professor, Head of the Department
Department of Metabolic Diseases,
Jagiellonian University, Medical College, Krakow
Kopernika 15,
31-501, Krakow
Phone: +48-12-4248300
Portugal
Porto
Prof. Paula Freitas
Centro Hospitalar Universitário de São João.
Porto University
Faculdade de Medicina da Universidade do Porto
Spain
Santiago de Compostela
Prof. David Araújo-Vilar
Centro de Diagnóstico y Tratamiento:
Unidad de Lipodistrofias - Servicio de Endocrinología y Nutrición
Complexo Hospitalario Universitario De Santiago de Compostela
Hospital Médico-Cirúrxico de Conxo
Rua de Ramón Baltar s/n
15782 Santiago de Compostela, Spain
Email:  david.araujo@usc.es
Tfno: +34 981 956 199
Prof. Ángel Carracedo
Centro de Genotipado:
Fundación Galega de Medicina Xenómica
Servicio Galego de Saúde
Email: angel.carracedo@usc.es
United Kingdom
Cambridge
Lipodystrophy is managed through a multi-disciplinary team of hospital specialists.  
A single National Specialist Service for people with lipodystrophy was established in 2011 at Addenbrooke's Hospital in Cambridge.
Code: C-LD/UK/0057
Date of preparation: April 2022